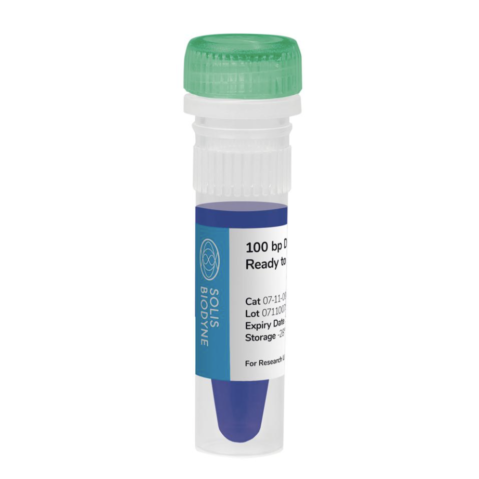 100 bp DNA Ladder Ready to Load 50 µg | 500ul
29
people are viewing this right now
Available on backorder
Description
13 discrete DNA fragments from 100 bp to 3000 bp
The 100 bp DNA Ladder is a ready-to-load molecular weight marker suitable for DNA fragment size determination on gel electrophoresis.
thirteen crisp bands
stable at room temperature
visualization dye included
Solis BioDyne 100 bp DNA Ladder Ready to Load is designed for sizing and approximate quantification of double-stranded DNA in the range of 100 bp to 3,000 bp.
100 bp DNA Ladder Ready to Load is composed of thirteen DNA fragments (in base pairs): 100, 200, 300, 400, 500, 600, 700, 800, 900, 1000, 1500, 2000, 3000. It contains one reference band (500 bp) for easy orientation.
100 bp DNA Ladder Ready to Load contains bromophenol blue dye which serves as visual aid to monitor the progress of migration during agarose gel electrophoresis.
Properties
Concentration: 0.1 µg/µl
Size range: 100 bp – 3 000 bp
No of bands: 13
Storage Solution: 10 mM EDTA, 10% glycerol, 0.015% bromophenol blue and 0.17% SDS.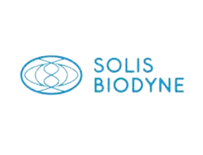 More Products
SOLIS BIODYNE
Solis BioDyne has been developing and producing life science reagents since 1995, having become one of the leading reagent suppliers in Europe today. High standards for production and service have made Solis BioDyne a trusted trademark worldwide. Solis BioDyne DNA polymerases, PCR Master Mixes, qPCR Mixes and reverse transcription reagents are used by a quickly growing number of customers across the globe, including top research institutes and biotech-companies. Solis BioDyne has partners in both private and state sectors, with cooperation projects ranging from OEM production to scientific research.
There are no question found.