Ammonium Chloride, powder, >99% 500 g
18
people are viewing this right now
Available on backorder
Description
Synonym(s):
Ammonium Chloride
Molecular Formula: NH4Cl
A compound used in the lysis of red blood cells and protein isolation techniques. It is a reagent used in a variety of industrial and research applications. Also used in the study of basic calcium phosphate crystals in fibroblasts. Inhibits intracellular dissolution of basic calcium phosphate (BCP) crystals by alkalinizing phagolysosomes. Somewhat hygroscopic and strongly endothermic.
ACS Grade
Phosphate: <0.0002%
Sulfate: <0.002%
Calcium and Magnesium precipitate: <0.002%
Heavy metals (as Pb): <0.0005%
Iron: <0.0002%
Acidity: 9.245
Appearance: White solid
Boiling Point: 100 °C
Density: 1.5274 g/cm3
HS Code: 282710000
IUPAC_Name: Ammonium Chloride
Melting Point: 338 °C
PH Value: pH (5%, water) 25ºC: 4.5-5.5
RTECS Number: BP4550000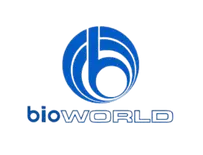 More Products
Bioworld
bioWORLD, is a division of GeneLinx International, Inc., USA established in 1993 with the mission to bring quality molecular tools, biological reagents and lab supplies for analytical labs, educational, and research institutions around the World. We specialize in products for the Life Sciences and Biotechnology industries with focus on bioAffinity reagents for protein purification and proteomics research. A large array of recombinant proteins and synthetic peptides are available. In addition, custom peptide synthesis and antibody production services are offered at a highly competitive prices.
There are no question found.