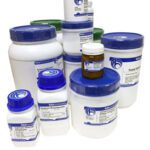 26
people are viewing this right now
Available on backorder
Description
CAS Number: 520-36-5
Apigenin is a flavonoid that has been found to inhibit cell proliferation by arresting the cell cycle at the G2/M phase. Inhibition of growth through cell cycle arrest and induction of apoptosis appear to be related to induction of p53. It inhibits PMA-mediated tumor promotion by inhibiting protein kinase C and the resulting suppression of oncogene expression. It has also been reported to inhibit topoisomerase I-catalyzed DNA re-ligation and enhance gap junctional intercellular communication. Recently, it was demonstrated to interact with heterogeneous nuclear ribonucleoproteins (hnRNPs) and to interfere with their RNA editing activity. Apigenin selectively blocks EV71 infection by disrupting viral RNA association with hnRNP A1 and A2 proteins.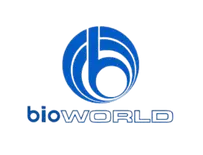 More Products
Bioworld
bioWORLD, is a division of GeneLinx International, Inc., USA established in 1993 with the mission to bring quality molecular tools, biological reagents and lab supplies for analytical labs, educational, and research institutions around the World. We specialize in products for the Life Sciences and Biotechnology industries with focus on bioAffinity reagents for protein purification and proteomics research. A large array of recombinant proteins and synthetic peptides are available. In addition, custom peptide synthesis and antibody production services are offered at a highly competitive prices.
There are no question found.