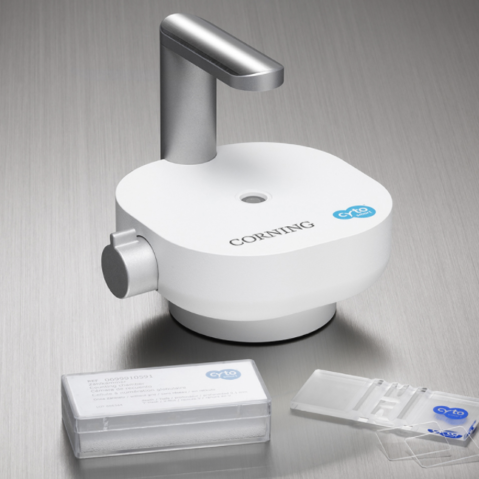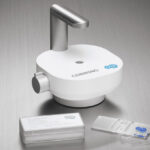 Automated, brightfield cell counter,
13
people are viewing this right now
Available on backorder
Description
Exact Cell Counter, Previously known as Corning Cell Counter. Automated, brightfield cell counter. Laptop computer and 1 year warranty are included.
For years, the choice between manual and automated cell counting has been a difficult one. Manual cell counting, on the one hand, is accurate, but time-consuming and very user-dependent. Automated cell counting, is much faster and less user-dependent, but the cost of disposable counting slides can be an issue. A tough choice, but now there is a solution.
Fast – thanks to its online image processing
Accurate – thanks to its cloud-based machine learning algorithm.
Low-cost – works with common reusable glass hemocytometer. No consumables required.
Axion cat: EXACTBR,
The CytoSMART Exact platform is an efficient and affordable cell counting platform. Both brightfield and fluorescence-based cell counting combined with powerful CMOS-based optics and AI-driven analysis takes the guesswork out of routine cell counting and provides accurate and reproducible results.
| Features | Exact BR | Exact FL |
| --- | --- | --- |
| Brightfield | ✔ | ✔ |
| Organoid Counting | ✔ | ✔ |
| Reusable and disposable counting slide compatibility | ✔ | ✔ |
| Fluorescence (Red) | | ✔ |
| Fluorescence (Green) | | ✔ |
Software/Algorithms
The CytoSMART Exact platform is available with two software modules to match your assay needs: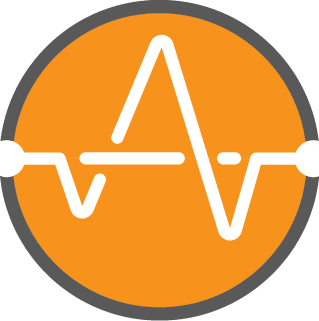 More Products
Axion Biosystems
At Axion BioSystems, our goal is to help you capture the complex biology of your cells. Whether monitoring the kinetics of cellular growth and death or recording the activity of excitable cells; Axion BioSystems' live-cell assay technology can help you record it noninvasively, in real time, and with software tools to make analysis quick and painless. All products and application data are for research use only and not intended for human diagnostic or therapeutic uses
There are no question found.