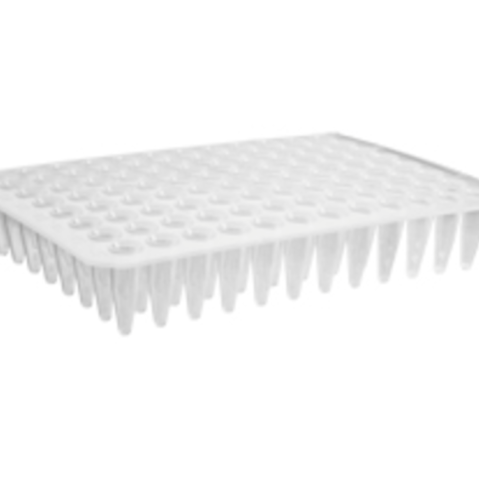 Axygen® 96-well Flat Top Polypropylene PCR Microplate, No Skirt, Clear, Nonsterile
4
people are viewing this right now
Description
Axygen® 96 well no skirt, flat top PCR microplate is designed to fit standard 96 well blocks. Ultra-thin and consistent wall thickness allows precise thermal transfer for optimum results. Can be sealed with 8/12 strip caps, Axymat or sealing film.
RNase-/DNase-free
Nonpyrogenic
Nonsterile
Manufactured with 99.9% pure virgin polypropylene
96-Well Flat top PCR plate
Fits 0.2 mL thermal cycler blocks
Application/Compatibility: Standard thermal cycling, BioRad qPCR systems, Statagene MX-3000
100 / Cs
PCR-96-FLT-C
There are no question found.