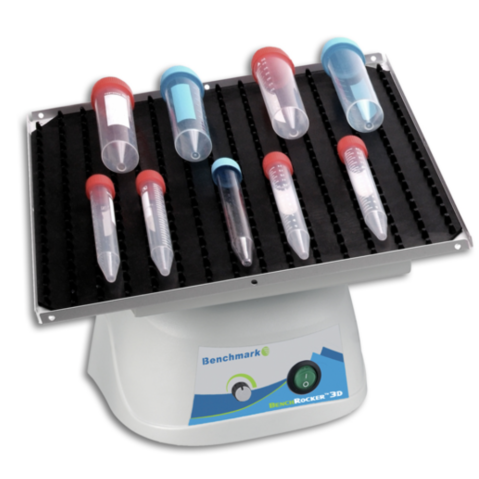 BENCHROCKER™ 3D NUTATING SHAKER WITH VARIABLE SPEED; INCLUDES 12″X12″ PLATFORM WITH 2 MATS
28
people are viewing this right now
Available on backorder
Description
Adjustable speed & tilt for a wide range of applications
Large 12 x 12 in. work surface
Insta-TILT™ technology for instant adjustment to the tilt angle
Dual platform accessory doubles work surface
Cold room and incubator safe
Specifications
| | | |
| --- | --- | --- |
| Speed Range | Variable; 2 to 30 rpm | |
| Tilt Angle | Variable; 0 to /-30° | |
| Platform Size | 12 x 12 in. / 30 x 30 cm | |
| Load Capacity | 5 lbs (2.3kg) | |
| Operating Temp. Range | 4°C to 50°C | |
| Dimensions (in) | 12 x 12 x 8 | |
| Dimensions (cm) | 30 x 30 x 20 | |
| Weight | 7.5lbs (3.4kg) | |
| Electrical | 115 or 230V 50-60Hz; 50W | |
| Warranty | 2 years | |
The BenchRocker 3D is designed to provide the precise speeds and tilt angles required for a broad range of molecular and biological mixing applications. The user can adjust both parameters to match the vessel size and the volume of liquid being mixed, yielding optimum results. Proprietary InstaTilt™ technology means no tools, no disassembly. Simply grip the platform with two hands and move to the desired position.
This model includes both flat and dimpled (autoclavable) mats for mixing a wide variety of tubes and other vessels.
Stacking platforms can be purchased as accessories, effectively doubling the usable surface area of each model. BenchRocker 3D features a maintenance free, brushless motor, capable of loads up to 4.4 lbs and is safe for use in cold rooms and incubators.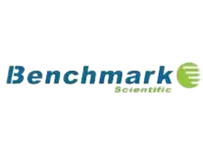 More Products
Benchmark Scientific
Headquartered in Sayerville, NJ, Benchmark Scientific is a well-known provider of high quality and economical lab equipment ranging from benchtop centrifuges, incubators, thermal cyclers, autoclaves, vortex mixers, and homogenizers to name a few. With innovative solutions engineered to boost not just lab efficiency and safety but also results, Benchmark Scientific makes way for improved productivity of various life science research centers, molecular laboratories, clinical facilities, and universities.
There are no question found.