VWR Dulbecco's phosphate buffered saline(DPBS) , without calcium, without magnesium (liquid) 1000 ml
22
people are viewing this right now
Description
VWR Dulbecco's Phosphate Buffered Saline (DPBS) is a widely used laboratory solution that is commonly used in cell culture, molecular biology, and immunology research applications. This particular formulation of DPBS is without calcium and magnesium, making it ideal for a variety of biological and biochemical experiments.
DPBS is a balanced salt solution that mimics the ionic composition of the human body's extracellular fluid. It contains phosphate-buffered saline that helps to stabilize the pH of the solution, and it is free of any added substances that could interfere with the experimental outcomes.
Cell culture salt solutions, Dulbecco's Phosphate Buffered Saline (DPBS), VWR®
DPBS is commonly used salt solution in cell enumeration as a diluent, for rinsing cells and as a buffer in many chromatographic procedures. DPBS is also used in FACS (Fluorescence-Activated Cell Sorting) process to wash and re-suspend cells during the dissociation process, as well as for many analytical methods or biochemical treatments.
For applications where Ca²⁺ and Mg²⁺ ions interfere with enzyme activity (e.g, Trypsin), DPBS is:
– Without calcium
– Without magnesium
1000 ml
SPECIFICATIONS
| | |
| --- | --- |
| Calcium | No |
| Phenol red | No |
| Sodium bicarbonate | No |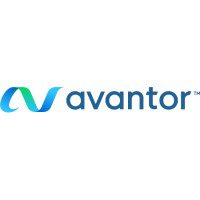 More Products
Avantor
Are a trusted global partner to customers and suppliers in the life sciences and advanced technologies & applied materials industries. As Avantor's channel brand, VWR provides an integrated and seamless purchasing experience that is optimized for the way you do business—from discovery to delivery. Our global e-commerce platform gives you easy, convenient access to our own brands, as well as those from thousands of other manufacturers.
There are no question found.