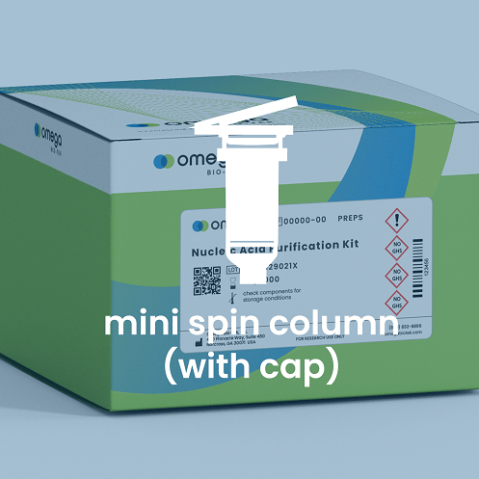 E.Z.N.A.® Soil DNA Kit,50 prep
14
people are viewing this right now
Available on backorder
Description
Isolate gDNA from up to 1 g of soil samples using spin columns
E.Z.N.A.® Soil DNA Kit | Soil DNA Extraction Kit
The E.Z.N.A.® Soil DNA Kit is formulated to isolate high purity cellular DNA from soil samples typically containing humic acid and other inhibitors of PCR. This kit uses a novel and proprietary method to isolate genomic DNA from a variety of environmental samples without organic extractions.
This kit has been successfully used to isolate DNA from Gram-positive and -negative bacteria, fungi, yeast, and algae that inhabit a range of samples including clay, sandy, peaty, chalky, or loamy soil samples. Isolated DNA can be used for most downstream applications, including PCR, Southern blot, and NGS analysis.
Reliable – Reproducible DNA purification from a variety of sample sources
High quality – Ready-to-use DNA eliminating PCR inhibitors using proprietary inhibitor removal technology
Yield – Efficient purification of DNA from even specialized samples
Ease of use – Contains glass beads pre-filled in 2 mL vials
Specifications
For Research Use Only. Not for use in diagnostic procedures.
| FEATURES | SPECIFICATIONS |
| --- | --- |
| Starting Amount | Up to 1 g |
| Starting Material | Soil |
| Yield | Dependent upon sample |
| Elution Volume | 50-100 μL |
| Technology | HiBind® DNA Mini Column |
| Processing Mode | Manual |
| Throughput | 1-24 |
There are no question found.