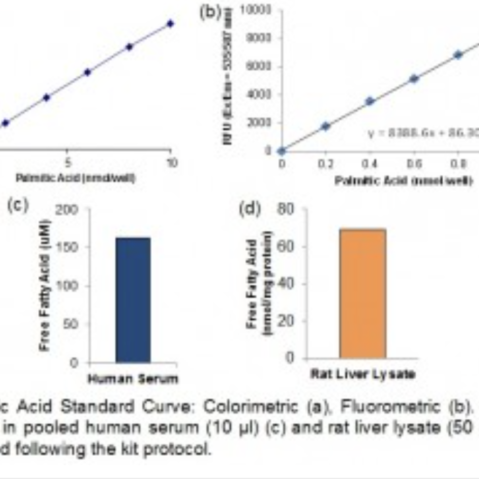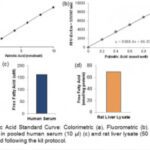 Free Fatty Acid Quantification Colorimetric/Fluorometric Kit
27
people are viewing this right now
Description
Cat # SizeK612-100Size100 assaysDetection MethodAbsorbance (570 nm) or Fluorescence (Ex/Em 535/587 nm)Species ReactivityMammalianApplicationsThe kit has a detection limit 2 µM free fatty acid in variety samples.Features & Benefits• Simple procedure; takes ~40 minutes
• Fast and convenient
• Kit contains all necessary reagents for rapid, sensitive and accurate measurement of Adipolysis in cell culture samplesKit Components• Fatty Acid Assay Buffer
• Fatty Acid Probe (in DMSO)
• ACS Reagent
• Enzyme Mix
• Enhancer
• Palmitic Acid Standard (1nmol/µl)Storage Conditions-20°CShipping ConditionsGel PackUSAGEFor Research Use Only! Not For Use in Humans.
There are no question found.