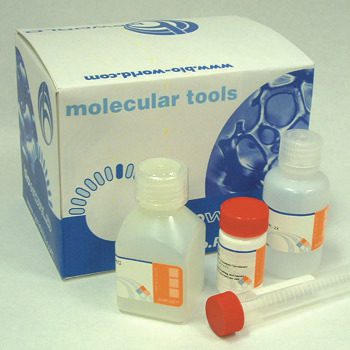 13
people are viewing this right now
Available on backorder
Description
bioWORLD's high quality Gram Stain Kit contains ample amounts of Crystal Violet, Iodine, Decolorizing solution, and Safranin-O Counterstain for a complete stain. Easily differentiate between Gram-positive and Gram-negative bacteria with this simple procedure.
For best results, add 5 drops of Crystal Violet to a small amount of culture fixed to a microscope slide. Rinse off with water after 60 seconds, then add 5 drops of Iodine solution. After 60 seconds, rinse again with water. Add Decolorizing solution just until the solvent runs clear, then add 5 drops of Safranin-O and rinse with water after 60 seconds.
These quality kit solutions may also be purchased individually. Crystal Violet, Decolorizer, Safranin-O Counterstain. Check out our line of Microbiology Grade Stains and Dyes for a number of staining applications.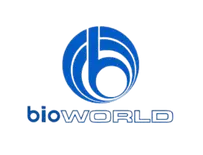 More Products
Bioworld
bioWORLD, is a division of GeneLinx International, Inc., USA established in 1993 with the mission to bring quality molecular tools, biological reagents and lab supplies for analytical labs, educational, and research institutions around the World. We specialize in products for the Life Sciences and Biotechnology industries with focus on bioAffinity reagents for protein purification and proteomics research. A large array of recombinant proteins and synthetic peptides are available. In addition, custom peptide synthesis and antibody production services are offered at a highly competitive prices.
There are no question found.