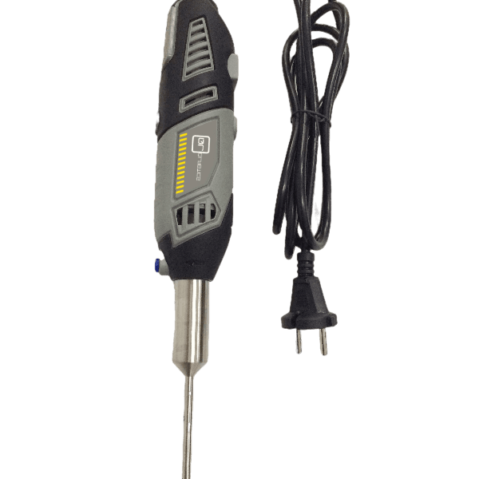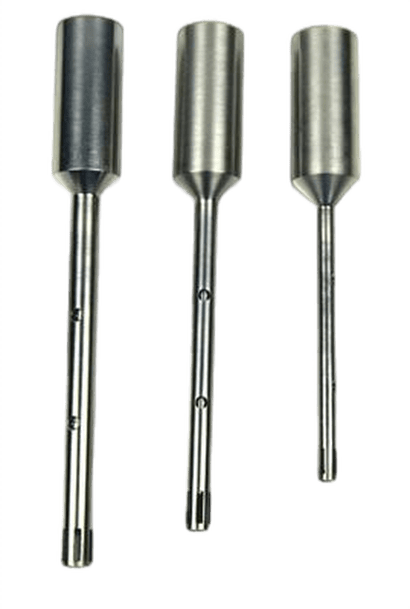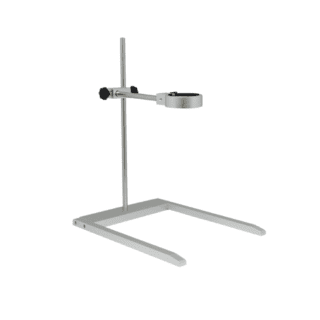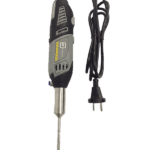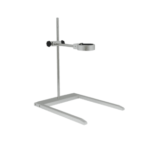 HandiGenizer Handheld Homogenizer
21
people are viewing this right now
Description
HandiGenizer: The Ultimate Homogenizer for Fast, Smart, and Efficient Results
HandiGenizer is a smart, handheld instrument that delivers fast and efficient homogeneous separation and emulsification. Our innovative technology works by circulating the sample in a narrow space between the high-speed, relative motion stator, and shear, breaking down the sample with ease. It is versatile and can be applied in a wide range of fields, including bio-pharmaceuticals, gene research, cell slurrying, emulsions, and much more.
+ Digital display speed.
+ High speed, high efficiency motor.
+ High quality stainless steel dispersing head, anti-corrosion, and  high temperature resistance for disinfecting.
+ Easy to take off the dispersing head for cleaning.
Our HandiGenizer offers a range of features that make it the ultimate choice for all your homogenizing needs:
Smart and lightweight design: HandiGenizer is designed to be operated with one hand, making it easy to use and carry around.
Digital display speed: Our homogenizer is equipped with an adjustable speed and precise digital display speed control to avoid splashing.
Suitable for small sample containers: HandiGenizer is perfect for homogeneous dispersion of a small amount of sample in small containers.
High-quality stainless steel dispersing head: The anti-corrosion and high-temperature resistant properties of our stainless steel dispersing head make it easy to disinfect.
Easy to clean: The dispersing head is easy to remove and clean after use.
High-speed and high-efficiency motor: Our motor is engineered to provide high-speed and high-efficiency operation with a long lifespan.
Optional H-type stand: Our optional H-type stand offers adjustable height and angle for convenient use and storage.
| | |
| --- | --- |
| Model | QHG-35 |
| Speed Range | 8krpm~35Krpm(1krpm Increment) |
| Rotor Line Speed | 6.3m/sec~14m/sec |
| Working Noise | 72dB |
| Voltage | AC 220V,50Hz/ 110V,60Hz |
| Power Input/Output | 160W/110W |
| Dimension | W.46xD.55xH.230mm |
| Net Weight | 0.8kgs |
Accessories :
Model
Handling Capacity
Diameter of Outer Head
Diameter of Inner Head
Gap between Outer and Inner Head
Min/Max.Dipping Depth
Price in AED
QHG-35-1
0.5-50ml
6mm
3.9mm
0.1mm
20/90mm
1511
QHG-35-2
1-100ml
8mm
6.1mm
0.3mm
20/107mm
1511
QHG-35-3
1-250ml
10mm
7.9mm
0.3mm
20/120mm
1511
QHG-35-4
H-Type Stand Used to hold the HandiGenizer, Height and angle are adjustable.
1680
*2 years warranty.
** free of charge, unique software of Qlabtics for managing device maintenance and troubleshooting.

More Products
Qlabtics
At Qlabtics, we take great pride in delivering high-quality laboratory equipment to researchers and scientists worldwide. Our Chicago-based company has been providing unique and innovative solutions to enhance the efficiency and effectiveness of laboratory research. Our commitment to exceptional quality is at the core of everything we do. We understand that precision and accuracy are critical to scientific research, and we make sure that all of our products meet the highest standards of quality and reliability. From design to manufacturing, we rigorously test our products to ensure they meet or exceed industry standards. This dedication to quality is why our product line stands out among our competitors, and we are proud to provide researchers and scientists with the tools they need to advance their research.
There are no question found.