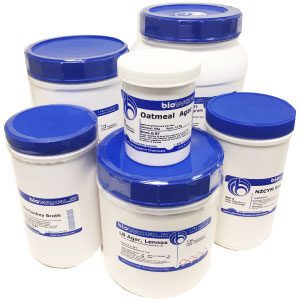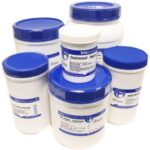 HEPES Buffer 1M, pH 7.5, 100 mL
20
people are viewing this right now
Available on backorder
Description
Liquid, biotechnology grade, 1.0m, ph 7.5
Synonym(s): 4-(2-Hydroxyethyl)piperazine-1-ethanesulfonic acid
Molecular Formula: C8H18N2O4S
RTECS#: TL6809000
Molecular Weight: 238.3
HEPES, also referred to as 4-(2-Hydroxyethyl)piperazine-1-ethanesulfonic acid, is an N-substituted aminosulfonic acid buffer with an optimal buffering pH range of 6.0 to 8.5. HEPES, when applied as a separator in ultrathin isoelectric focusing gels, enhances phosphoglucomutase resolution. HEPES is zwitterionic at most biological pHs making it one of the best all-purpose buffers available for use in biological research. It is also catogorized under Good's buffers. HEPES may be used in isoelectric focusing applications and as a buffer in the quantitative and selective measurement of antigen-antibody reactions. HEPES is reportedly superior to NaHCO in controlling pH in tissue and organ culture. Not recommended for use with the Folin-Ciocalteu protein assay.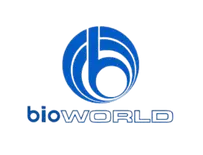 More Products
Bioworld
bioWORLD, is a division of GeneLinx International, Inc., USA established in 1993 with the mission to bring quality molecular tools, biological reagents and lab supplies for analytical labs, educational, and research institutions around the World. We specialize in products for the Life Sciences and Biotechnology industries with focus on bioAffinity reagents for protein purification and proteomics research. A large array of recombinant proteins and synthetic peptides are available. In addition, custom peptide synthesis and antibody production services are offered at a highly competitive prices.
There are no question found.