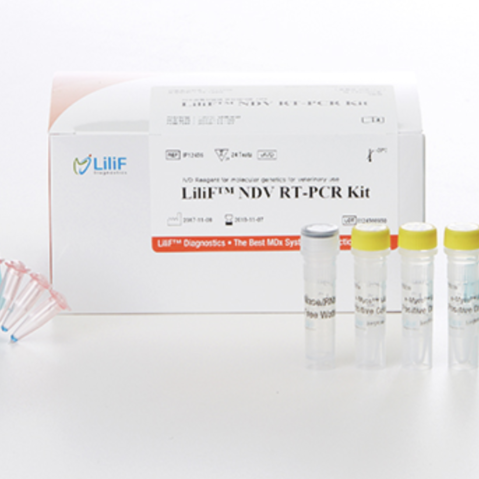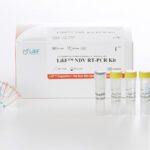 LiliF™ NDV RT-PCR Kit 24 tests
14
people are viewing this right now
Description
PRODUCT INFORMATION
Background Information
Newcastle disease 
LiliF™ NDV RT-PCR Kit is able to detect directly and specifically Newcastle disease virus by CLP™ technology and Maxime™ technology on the basis of a genetic database of target nucleic acid fragments. Therefore, this kit can diagnose very sensitive, fast and accurately. The kit contains a specific primer set for a highly conserved region based on current sequence alignments of Newcastle disease virus, allowing the RNA detection. It can determine the infecting all serotype and accurately and sensitivity detect multiple detection genes at one time using the conventional RT-PCR method, and take only 2 hours for detection. Fast and sensitive detection of pathogen enables patients to get appropriate treatment and prevent the rapid spreading of disease by separating patients immediately.
Principle
• This product is a qualitative RT-PCR testing product with 5' nuclease assay technology and CLP™ technology which provided flexibility in Tm (melting temperature) of primer design for optimization of reaction condition, and maximizes PCR specificity and sensitivity  through the control of non-specific priming.
• The assay is a conventional RT-PCR that discriminates non pathogenic NDV and pathogenic NDV in one reaction. The assay is composed of two principal steps:
(1) nucleic acid extraction f rom specimens, and (2) amplification of the target extracted nucleic acid fragment using fluorescent probe and specific primers pair.
Intended Use
• For in vitro diagnostics, IVD Reagents for molecular genetics for zoonosis disease.
• Permission No. 133-007 of Medical Devices for veterinary use authorized by Animal and Plant Quarantine Agency of Korea
• This kit is developed, designed, and sold for IVD purpose.
• This product is research reagent of infectious disease for professional use to restrict the public use for animal diseases.
Kit Contents
| No | Contents | 24 Tests / Kit |
| --- | --- | --- |
| 1 | NDV Common-type Detection Premix | 24 tubes |
| 2 | NDV Patho-type Detection Premix | 24 tubes |
| 3 | NDV Positive Control (Positive Control) | 25 μl x 3 tubes |
| 4 | DNase/RNase Free Water (Negative Control) | 1 ml x 1 tube |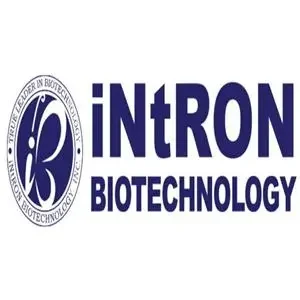 More Products
Intron Biological
iNtRON Bio has been focusing on the R&D investment since its foundation and accelerates development speed after the IPO in KOSDAQ. We are aiming for the 'global R&D company' and promoting the value of the company focused on the BIO New Drug by developing various 'First-in-Class' bio-drugs and conducting clinical studies in phases. LiliF® is a specialized trademark of DR(Diagnosis) biz part of iNtRON Bio. Also, we are developing diagnostic kits for various diseases. We are aiming for the global R&D company and promoting the value of the company focused on the Diagnostics, Resources and Molecular reagents. iNtRON's production system is certified by ISO9001:14000, ISO13485:GMP System and effectively supports product quality and manufacturing consistency.
There are no question found.