Miracle-Star™ Western Blot Detection System 200ml
25
people are viewing this right now
Description
PRODUCT INFORMATION
Description
High intensity, fast reaction, high sensitivity Chemiluminescence Western Blot products
• Able to detect pico-grams(pg) level of antigen on membrane blot.
• High Signal Intensity – Generate high contrast signals
• Duration Time – Maintain stable luminescence for 2 hours after reaction
• High reactivity – Excellent chemiluminescence reaction can be obtained by incubation for 1 to 5 min
• Economical – Highly reactive (with HRP) products can reduce the use of secondary antibodies
Miracle-Star™ Western Blot Detection System is able to detect specific antigen(protein) by chemiluminescence method using HRP(Horse radish peroxidase) with powerful signal intensity and high sensitivity. Western Blot Detection is common and essential method for protein expression research. The procedure is as follows. First, implement electrophoresis proteins including specific antigen by SDS-PAGE and then transfer to membrane like PVD and NC. After that, block the proteins that are not binding with membrane by BSA, skim milk or Gelatin solution and specific antigen(protein) binds with specific antibody. The Fc region of antibody binds with secondary antibody. At the secondary antibody, AP (Alkaline phosphatase) or HRP (Horse radish peroxidase) is binding.
Applications
01Western Blotting using chemiluminescence
02Any Blotting methods (Southern, Northern) which use biotin-avidin-HRP
Kit Contents
| Contents | 16028 |
| --- | --- |
| Substrate Solution | 100ml × 1 ea |
| Enhancer Solution | 100ml × 1 ea |
| Manual | 1 ea |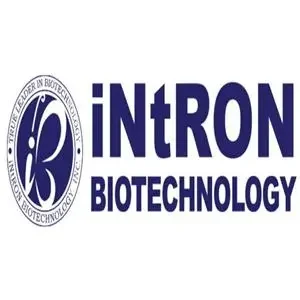 More Products
Intron Biological
iNtRON Bio has been focusing on the R&D investment since its foundation and accelerates development speed after the IPO in KOSDAQ. We are aiming for the 'global R&D company' and promoting the value of the company focused on the BIO New Drug by developing various 'First-in-Class' bio-drugs and conducting clinical studies in phases. LiliF® is a specialized trademark of DR(Diagnosis) biz part of iNtRON Bio. Also, we are developing diagnostic kits for various diseases. We are aiming for the global R&D company and promoting the value of the company focused on the Diagnostics, Resources and Molecular reagents. iNtRON's production system is certified by ISO9001:14000, ISO13485:GMP System and effectively supports product quality and manufacturing consistency.
There are no question found.