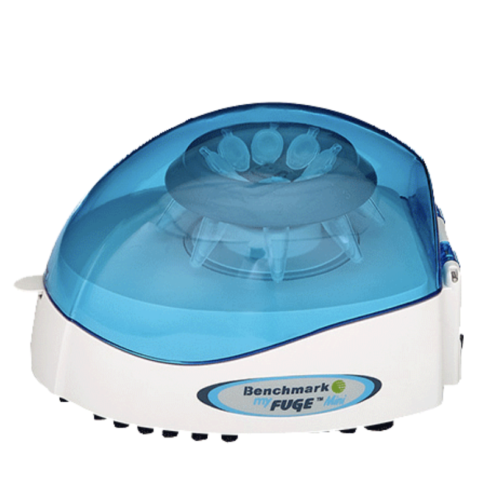 30
people are viewing this right now
Available on backorder
Description
Clik-N-Lok™ INSTANT rotor attachment
Eight position microtube rotor
Storage compartment for PCR rotor & 0.5ml adapters
Near silent operation
Decelerates in just one second
Four position PCR strip rotor
Specifications
Speed
6,000rpm / 2,000xg
Capacity
8 x 1.5/2.0ml
32 x 0.2ml
4 x PCR Strips
Dimensions
5.7 x 6.9 x 4.5 in.
(14.5 x 17.8 x 11.4 cm)
Weight
2.2 lbs / 1kg
Electrical
Universal Voltage, 100 to 240V, 50-60HZ, 250W
Warranty
2 Years
The MyFuge™ Mini centrifuge is a personal centrifuge that virtually fits in the palm of your hand. Ideal for quick spin downs of microtubes and PCR tubes, the MyFuge is extremely easy to use. Simply close the lid and the rotor instantly reaches 6,000 rpm. Open the lid, and the rotor quickly decelerates to a stop for removing samples.
An increased capacity, eight-position microtube rotor is included and comes installed. Also included is a second rotor for 0.2ml PCR tubes and strips which is stored (together with the rotor removal key) in a convenient compartment on the bottom of the centrifuge. When the rotor is not in use, storage in this compartment prevents loss or misplacement of the rotor.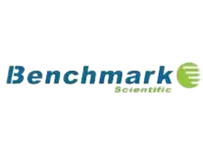 More Products
Benchmark Scientific
Headquartered in Sayerville, NJ, Benchmark Scientific is a well-known provider of high quality and economical lab equipment ranging from benchtop centrifuges, incubators, thermal cyclers, autoclaves, vortex mixers, and homogenizers to name a few. With innovative solutions engineered to boost not just lab efficiency and safety but also results, Benchmark Scientific makes way for improved productivity of various life science research centers, molecular laboratories, clinical facilities, and universities.
There are no question found.