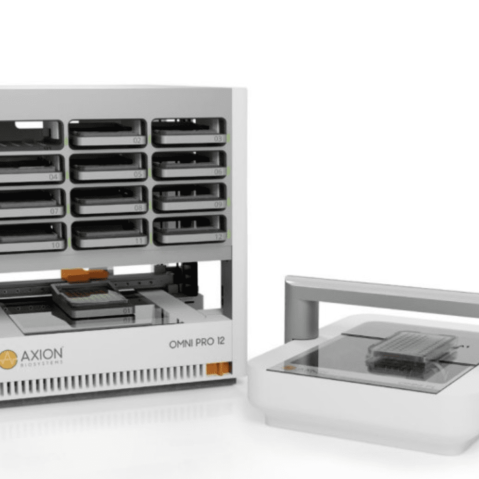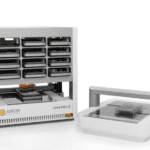 Omni Pro 12 is an automated, high-throughput live-cell analysis platform designed for continuous multiwell imaging inside the incubator.
17
people are viewing this right now
Available on backorder
Description
Omni Pro 12, Multiplate, incubator-based fluorescence and brightfield live-cell imaging system for high-throughput experiments. Includes Omni FL and 12-plate storage hotel with integrated plate shuttle system. Accommodates all SBS standard microplate formats. Laptop computer, 1-year cloud license and 1-year warranty are included.
>> Support multiple users and applications – The Omni Pro 12 accommodates up to 12 microwell plates at a time and supports an array of applications and analyses.
>> Assay your cells in brightfield and fluorescence – From label-free cell monitoring to fluorescence-based assays, multiple imaging modes allow the device to visualize complex biological changes.
>> Track every moment, from your incubator – The Omni Pro 12 fits inside an incubator, automatically capturing images of your cells as they grow in their optimal environment.
>> Place your plate and walk away – The automated robotic arm works around the clock by placing microplates on the stationary sample stage. The software also allows you to monitor your cells and perform data analysis from your desktop.
>> Get started quickly  – A short training will get you up and running with the Omni Pro 12. The platform is easy to use and requires no maintenance or calibration.
The Omni Pro 12 platform is designed to simplify and accelerate the acquisition of complex biological data. Using brightfield and fluorescence imaging combined with advanced software tools, the Omni Pro 12 can help you to examine cell health and function non-invasively and in real time.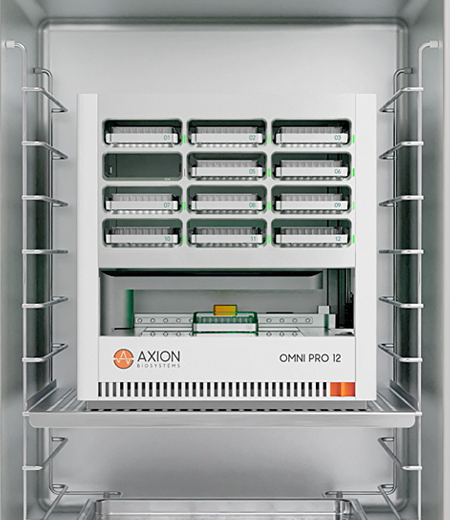 Software Modules
The Omni Pro 12 has 5 available software modules to match your assay needs: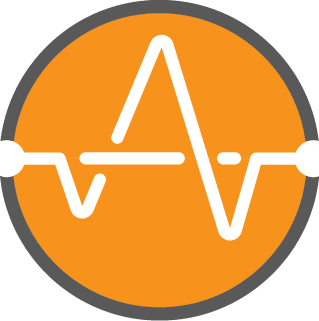 More Products
Axion Biosystems
At Axion BioSystems, our goal is to help you capture the complex biology of your cells. Whether monitoring the kinetics of cellular growth and death or recording the activity of excitable cells; Axion BioSystems' live-cell assay technology can help you record it noninvasively, in real time, and with software tools to make analysis quick and painless. All products and application data are for research use only and not intended for human diagnostic or therapeutic uses
There are no question found.