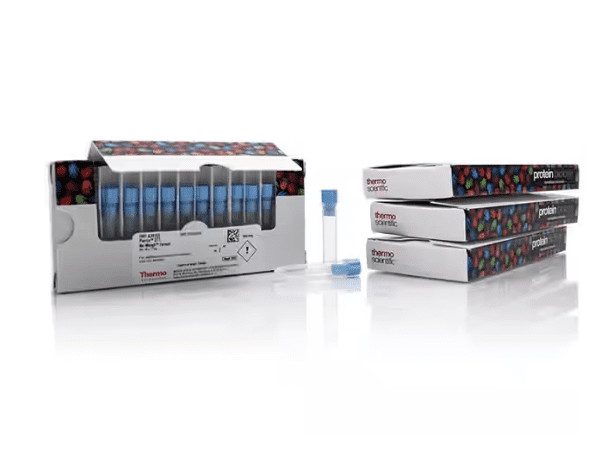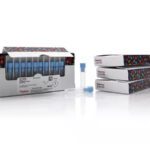 Pierce™ DTT (Dithiothreitol), No-Weigh™ Format
16
people are viewing this right now
Description
Description
Thermo Scientific Pierce DTT (Dithiothreitol) is offered as 7.7 mg x 48-tube microplates for convenient preparation of 100 µL of 0.5M stocks for addition to protein samples for effective reduction of disulfide bonds.
Dithiothreitol is a popular reducing agent for many protein research applications, including reducing polyacrylamide electrophoresis (SDS-PAGE). The No-Weigh Format consists of a 48-microtube tray containing dry, stable, single-use aliquots of the dithiothreitol (DTT). Just puncture the seal of one microtube and add 100 µL of water or buffer. In just a few seconds you will have a solution of 500 mM DTT, ready for a variety of laboratory methods. Dilute as necessary or add the appropriate volume of the 500 mM stock solution to achieve the amount of reducing agent required for your specific application.
Highlights (of the No-Weigh Format):
• Saves time—just add 100 µL water to make 500 mM DTT solution in seconds
• Eliminates waste—makes 100 µL at a time, just the right amount for most applications
• Always fresh—ensures full reducing strength for every use; no need to store stock solutions
Size 48 x 7.7 mg
There are no question found.