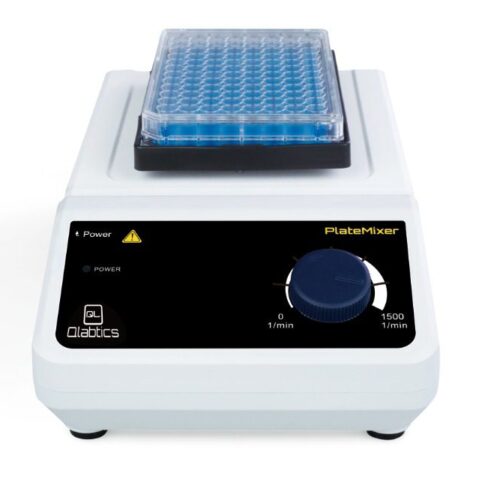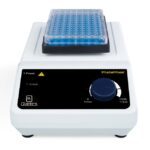 PlateMixer Microplate Mixers
14
people are viewing this right now
Description
PlateMixer by Qlabtics is a microplate mixers designed for holding single microplates. Its compact shape, occupies minimal bench space, making storage and handling more convenient.
PlateMixer is widely used in life sciences, including microbiology, cell and molecular biology, immunology, and biotechnology, to facilitate various applications such as mixing, re-suspending, and washing of biological samples in microplates.
Features:
+ High efficiency BLDC motor.
+ Small and compact design requires minimum bench top space.
+ Speed adjustable within 0-1500rpm using speed control knob.
+ Designed for mixing of single or double micro plates in orbital motion.
+ Wide range of accessories are available.
+ The standard pack includes a single micro plate clamp.
Technical Specifications:
Specifications
PM-001
Shaking movement
Orbital
Orbital diameter
4.5mm
Max. shaking weight(with accessory)
0.5kg
Motor type
Brushless DC motor
Motor rating input
18W
Motor rating output
10W
Speed range
 Single microplate: 0-1500rpm
Speed display
Scale
Voltage
100-240V,50/60Hz
Power
20W
Dimension
 260×150×80mm
Weight
 3kg
Permissible ambient
temperature and humidity
5-40°C,80%RH
Protection class
IP21
*2 years warranty.
** free of charge, unique software of Qlabtics for managing device maintenance and troubleshooting.

More Products
Qlabtics
At Qlabtics, we take great pride in delivering high-quality laboratory equipment to researchers and scientists worldwide. Our Chicago-based company has been providing unique and innovative solutions to enhance the efficiency and effectiveness of laboratory research. Our commitment to exceptional quality is at the core of everything we do. We understand that precision and accuracy are critical to scientific research, and we make sure that all of our products meet the highest standards of quality and reliability. From design to manufacturing, we rigorously test our products to ensure they meet or exceed industry standards. This dedication to quality is why our product line stands out among our competitors, and we are proud to provide researchers and scientists with the tools they need to advance their research.
There are no question found.