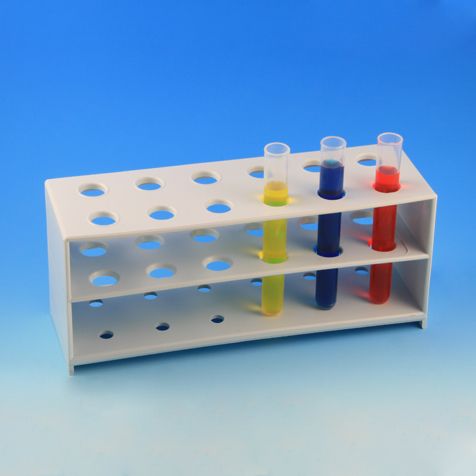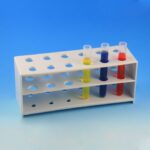 Rack, Tube, 12mm, 12-Place, PP, White
17
people are viewing this right now
Available on backorder
Description
12 Place Tube Racks.
The Rack, Tube, 12mm, 12-Place, PP, White from Globe Scientific (part number 456105) is a laboratory accessory designed for sample storage and organization. Here are some details about this product:
Material: The rack is made of polypropylene (PP), which is a durable and chemically resistant plastic commonly used in laboratory settings.
Tube Size: The rack is designed to hold tubes with a diameter of 12mm. This size is often used for storing and handling small to medium-sized liquid samples in various laboratory applications.
Capacity: The rack has 12 places, meaning it can accommodate up to 12 tubes simultaneously. This allows for efficient organization and handling of multiple samples at once.
Color: The rack is white in color. The white color provides good contrast, making it easier to identify and locate the tubes within the rack.
Design: The rack features a sturdy and stable design, ensuring the tubes remain securely in place during storage or transportation. It typically has slots or wells to hold the tubes in an upright position.
Compatibility: The 12mm, 12-Place rack from Globe Scientific is designed to be compatible with standard 12mm tubes. It is important to ensure that the tubes you plan to use fit properly into the rack before purchasing.
Manufacturer: This rack is produced by Globe Scientific, a leading manufacturer of laboratory supplies and equipment. They offer a wide range of products used in various scientific and medical disciplines.
12-Place (2 x 6 format) (7.75 x 2.5 x 3.25″)
Polypropylene (PP)
Racks are Autoclavable at 121°C for 20 minutes
12-Place (2 x 6 format)
Each
There are no question found.