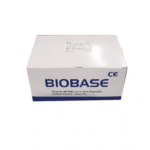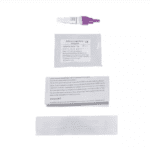 SARS-CoV-2 Antigen Test Kit 20T/Box (colloidal Gold)
13
people are viewing this right now
Description
Rapid detection of antigen refers to the application of new coronavirus nucleocapsid protein-specific antibodies in the direct detection of pathogens in a sample, the result can be used as direct evidence of early identification of infection the pathogen or not, detecting a rapid (15min), convenient operation of the New coronavirus detection method. Applicable scenarios: Weak nucleic acid detection capabilities, insufficient detection capabilities, and places where urgent results are needed. It has been widely used in Europe, America, Asia, Africa and other regions, and together with nucleic acid testing has become an important detection method for the prevention and control of the COVID-19 epidemic.
Features:
* The use of nasopharyngeal swab.
* Rapid detection :15 minutes out of the results.
* High accuracy
* Easy to use.
Advantage:
New Coronavirus antigen detection can directly detect whether the human body contains New Coronavirus, which can be detected at the early stage of virus infection. It is fast, accurate, and requires less equipment and personnel. Using double antibody sandwich method and using two antigen specific antibodies to identify and combine different epitopes of a target antigen, it can greatly reduce the number of cross reactions. So as to improve its specificity.
Sample collection:
Sample testing:

The results of judgment:
Positive: T-line and C-line present within 15-20 minutes after sample addition.
Negative: only C-line, no T-line, occurs within 15-20 minutes after dropping the sample.
Invalid: As long as there is no line C, this test card is invalid. Please use another test card to retest.

The results are summarized in the following table. The RT-PCR cycle threshold (Ct) is the relevant signal value. Lower Ct value indicate higher viral load. The sensitivity was calculated for the different Ct value range (Ct value≤33 and Ct value≤37).
SARS-CoV-2 Antigen
RT-PCR (Ct value≤33)
Total
Positive
Negative
Positive
152
3
155
Negative
5
601
606
Total
157
604
761
Sensitivity (Ct≤33): 96.8% (152/157), (95%CI: 92.8%~98.6%)

Specificity: 99.5% (601/604), (95%CI: 98.6%~99.7%)

Accuracy: 98.9%((152 601)/761), (95%CI: 98.2%~99.5%)
Models:
Product Name
 Main composition
Testing time
Kit Size
Package Size
Gross Weight
SARS-CoV-2 Antigen Test Kit(Colloidal Gold)
Test card,

Sample extraction buffer,

Nasal swab or Throat swab

15-20min
20T/box

16 boxes/carton

840*560*260mm
14kg
There are no question found.