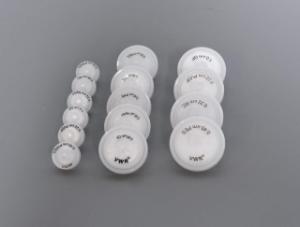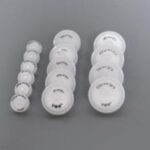 Syringe filter, hydrophobic PTFE, 13mm, 0.22?m, non-sterile
21
people are viewing this right now
Available on backorder
Description
Typical applications are clarification, sterile filtration, sample preparation and sterile venting.
Sterile blister packed filters are ideal for sterile filtration
Non sterile syringe filters are excellent for HPLC applications
Biosafe is according to Class VI plastics tests
Available with nylon, PES, PTFE, PVDF, CA, RC membrane, and GF (Glass Fibre)
Available with hydrophilic or hydrophobic PTFE
Each filter has a female Luer lock inlet and a male slip Luer outlet
Nylon and PTFE membranes are ideal for sample preparation and small volume chemical filtration.
Syringe filters with CA (cellulose acetate) or PES (polyether sulfone) membranes are ideal for sterile filtration of buffers, tissue culture media or additives, and other biologicals. The PES membrane offers high flow rates.
RC and PTFE hydrophilic type offer the best chemical resistance for both aqueous solutions and solvents.
There are no question found.