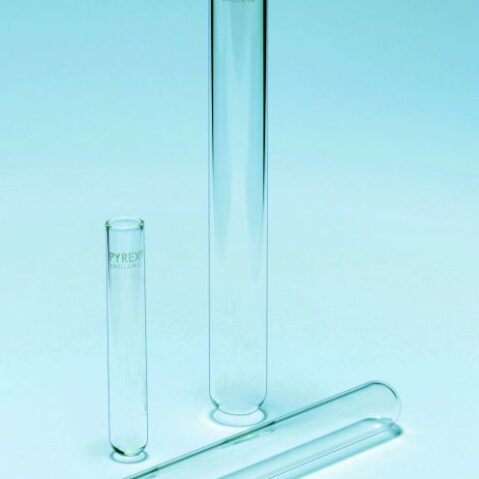 TEST TUBE PYREX GLASS LIGHT/MEDIUM WALL RIMLESS 200X24MM
25
people are viewing this right now
Description
These rimless test tubes are ideal for use in microbiology culture applications.
The Pyrex glass test tube is a laboratory tool designed for holding, mixing, and heating small quantities of liquid or solid samples. The test tube is made of high-quality Pyrex borosilicate glass, which is known for its excellent chemical resistance, durability, and clarity.
The test tube features a round bottom, which allows for easy mixing and stirring of the contents, and a rimless design, which allows for easy pouring and transfer of the contents. The tube has a light to medium wall thickness, which provides excellent heat resistance and reduces the risk of breakage.
The Pyrex glass test tube has a length of 200mm and a diameter of 24mm, making it suitable for a wide range of applications, including chemical and biological research, medical diagnostics, and quality control testing.
Conforms to ISO 4142
High quality test tubes designed and constructed for optimum performance
Manufactured from Pyrex® borosilicate glass which gives superior performance to neutral borosilicate and soda-lime glass
Allows use at high temperatures – up to 500°C
Ideal for microbiology culture work
Excellent resistance to chemical attack
66 ml
Wall thickness mm  1.2
Dimension 24 x 200 mm
50/PK
There are no question found.