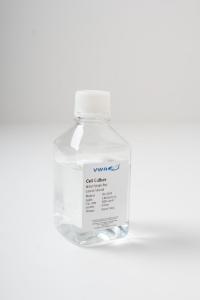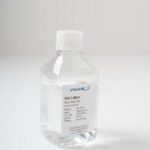 Water, Cell Culture Grade pyrogen-free 500ml
16
people are viewing this right now
Description
Cell culture water is high quality water suitable for use as a solvent in the preparation of cell culture media and laboratory reagents.
Suitable for dissolving dry powder cell culture media in accordance with the technical data sheet.
Caution: The product is intended to be used in vitro, in laboratory only. Do not use it in therapy, human or veterinary applications.
Formula: H₂O
MW: 18.02 g/mol
Boiling Pt: 100 °C (1013 hPa)
Melting Pt: 0 °C
Density: 1 g/cm³ (4 °C)
Storage Temperature: Ambient
MDL Number: MFCD00011332
CAS Number: 7732-18-5
EINECS: 231-791-2
Merck Index: 12,10175
There are no question found.