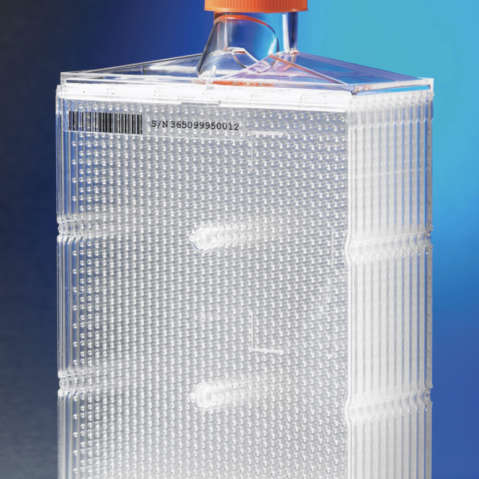 Corning® CellBIND® Surface HYPERFlask® M Cell Culture Vessel
23
people are viewing this right now
Description
Introducing the new High Yield PERformance Flask Manual (HYPERFlask M) cell culture vessel. The HYPERFlask M vessel is specifically designed for manual use. Originally, the HYPERFlask cell culture vessel was developed for automation. Due to its popularity for use on the bench top, Corning has redesigned the HYPERFlask M vessel with new features.
NEW Ergonomic Cap – smooth texture on liner cap allows more ergonomic closing and opening of vessel by operator
Adaptor Grid – new design allows for faster filling and emptying while reducing foam generation
Bar Code Serial Number – each individual flask is traceable by a serial number that can be read by the unaided eye or by a handheld bar code reader
Made with USP Class VI Materials – molded and assembled in a Certified Class 100,000 clean room
Sterile – gamma irradiated to sterility assurance level (SAL) 10⁻⁶
Clean Room Packaging – each pack is double bagged.
Innovative 10Layer Design – 10 interconnected polystyrene growth surfaces
Optimal Growth – Corning CellBIND® Surface treated gas permeable polystyrene for superior cell attachment and growth
Increase Cell Yield – 10 -fold higher cell yield increases productivity and capacity
Time and Space Savings – Reduce processing time and incubator storage space by handling one flask compared to 10 traditional 175 cm² flasks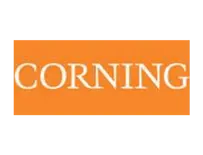 More Products
corning
Corning®, PYREX®, Costar®, Axygen®, Gosselin™ and Corning cellgro® brands make us a global leader in consumable glass and plastic laboratory tools for life science research. We continue to lead the way in innovation with the development and production of Corning® Epic® Technology for label-free detection, the HYPERFlask® Cell Culture Vessel for increased cell yields, novel surfaces such as Ultra-Low Attachment and the Corning® CellBIND® Surfaces for enhanced cell growth and assay performance, and our range of Axygen Maxymum Recovery® Tips and PCR products with ultra smooth surfaces.
There are no question found.