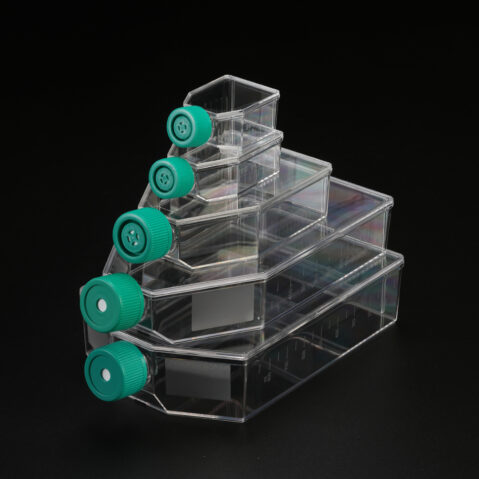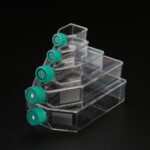 SPL Cell Culture Flask with Plug Cap,PS, 75cm2, TC treated, Sterile to SAL10-6
29
people are viewing this right now
Description
Cell Culture Flask
Culture flasks of SPL Life Sciences are ergonomically designed for easy handling, while achieving minimal contamination during cell culture. Short, wide and angled neck design enables easy access of serological pipettes and cell scrapers. Flasks are divided into 6 types, depending on the culture scale and the cap type. Cell growth area for T12.5, T25, T75, T175 and T225 are 12.5 cm², 25 cm², 75 cm², 175 cm² and 225 cm², respectively. Each flask can be provided with plug or filter caps.


Note: It is recommended that the caps be opened slightly to allow gas exchange upon incubating flasks with plug-type caps.


▪ Ergonomic design to facilitate easy handling and minimize contamination
▪ Short & wide neck with angled design allow easy access
▪ Excellent stackability
▪ Plugs & filter caps are available for all flask models
▪ Cell growth area ranging from 12.5 cm², 25 cm², 75 cm², 175 cm², 225 cm²
▪ Venting position for 175 cm², 225 cm² plug cap model (Cat. No. 72175, 73175, 701225)
▪ Non-treated models (for suspension culture) are provided with white caps

▪ Non – pyrogenic
▪ Non – cytotoxic
▪ DNase / RNase – free
▪ Human DNA – free

Packing 5/100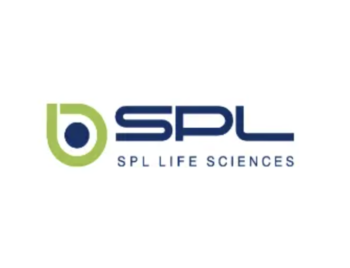 More Products
SPL Life Sciences
SPL Life Sciences pursues to be the world's best through human-centered management and leading the changes ahead. We aim to be a global company that strives for the better life of the humanity, by conducting our core values, achievement of the highest product quality standard, transparent corporate management, and social contributions.
There are no question found.