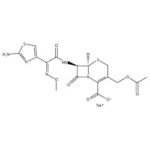 Cefotaxime Sodium Salt, 5g
31
people are viewing this right now
Available on backorder
Description
Powder, 0.95
Synonym(s): Cefotaxime Sodium
Molecular Formula: C16H16N5NaO7S2
EC Number: 264-915-9
Molecular Weight: 477.45
Cefotaxime Sodium Salt is a cephalosporin used to inhibit cell wall synthesis in a wide range of bacteria. This antibiotic is highly stable in the presence of lactamases and penicillinases, making it superior to Penicillin and Ampicillin in many applications. Cefotaxime is used in a number of antibiotic treatments, as well as a supplement for plant regeneration.
High purity Cefotaxime Sodium Salt is determined to be >918 µg/mg via HPLC, and is tested to be essentially endotoxin free. bioWORLD offers a sterile 100 mg/mL solution of Cefotaxime for direct use in cell culture.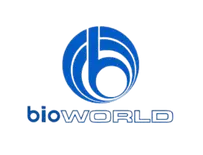 More Products
Bioworld
bioWORLD, is a division of GeneLinx International, Inc., USA established in 1993 with the mission to bring quality molecular tools, biological reagents and lab supplies for analytical labs, educational, and research institutions around the World. We specialize in products for the Life Sciences and Biotechnology industries with focus on bioAffinity reagents for protein purification and proteomics research. A large array of recombinant proteins and synthetic peptides are available. In addition, custom peptide synthesis and antibody production services are offered at a highly competitive prices.
There are no question found.