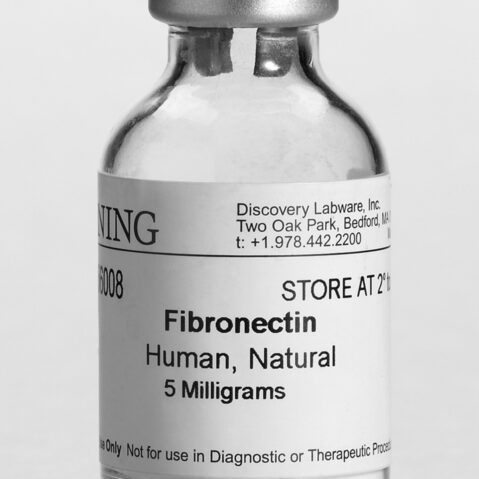 Corning® Fibronectin, Human, 5 mg
10
people are viewing this right now
Available on backorder
Description
Corning® Fibronectin, human, 5mg, is used as a thin coating on tissue-culture surfaces to promote attachment, spreading, and proliferation of a variety of cell types. The principal functions of fibronectin appear to be in cellular migration during wound healing and development, regulation of cell growth and differentiation, and haemostasis/thrombosis.
Quality
Purity = 90% by SDS-PAGE
Tested for ability to promote attachment and spreading of BHK-21 cells
Found negative for bacteria, fungi, and mycoplasma
Source
Human plasma. Source material tested for hepatitis B antigen and HIV-1 antibody.
Molecular Weight
440 kD (unreduced form)
Preparation and Storage
Stable for three months at 2° to 8°C (lyophilized) or two weeks at -20°C (solubilized)
Handling
Recommended concentration – 1-5 µg/cm² of growth surface for coating or at 5 µg/ml as a media additive
Formulation
Lyophilized from CAPS buffer containing NaCl and CaCl2, pH 11.0
Details
| | |
| --- | --- |
| Product Number |   356008 |
| Qty./Pk |   1 / Pk |
| Qty./Cs |   1 / Ea |
| Brand |   Corning® |
| Size |   5 mg |
| Source |   Human plasma |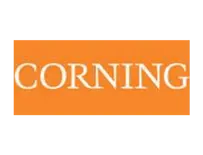 More Products
corning
Corning®, PYREX®, Costar®, Axygen®, Gosselin™ and Corning cellgro® brands make us a global leader in consumable glass and plastic laboratory tools for life science research. We continue to lead the way in innovation with the development and production of Corning® Epic® Technology for label-free detection, the HYPERFlask® Cell Culture Vessel for increased cell yields, novel surfaces such as Ultra-Low Attachment and the Corning® CellBIND® Surfaces for enhanced cell growth and assay performance, and our range of Axygen Maxymum Recovery® Tips and PCR products with ultra smooth surfaces.
There are no question found.