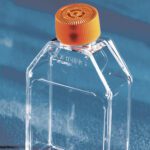 Corning® Ultra-Low Attachment 25cm² Rectangular Canted Neck Cell Culture Flask with Vent Cap
14
people are viewing this right now
Description
Corning® Ultra-Low Attachment 25cm² Rectangular Canted Neck Cell Culture Flask with Vent Cap 3815 is a laboratory flask designed for the growth and cultivation of cells that require a low-attachment surface. The flask is made from high-quality polystyrene and features a rectangular shape with a canted neck design, which provides easy access to the cell culture surface.
The ultra-low attachment surface of the flask reduces the risk of cell attachment, aggregation, and clumping, which can interfere with the growth and cultivation of cells. This feature makes it ideal for the culture of primary cells, stem cells, and other cells that are sensitive to surface attachment.
25cm² available growth area
Manufactured from optically clear virgin polystyrene
Ultra-Low Attachment surface features a covalently bound hydrogel layer that effectively inhibits cellular attachment and minimizes protein absorption, enzyme activation, and cellular activation
Surface is non-cytotoxic, biologically inert, and nondegradable
Lot numbers for ease in traceability
100% integrity tested
Sterilized by gamma irradiation
Nonpyrogenic
24 / Cs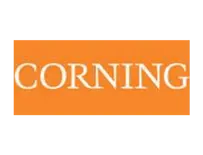 More Products
corning
Corning®, PYREX®, Costar®, Axygen®, Gosselin™ and Corning cellgro® brands make us a global leader in consumable glass and plastic laboratory tools for life science research. We continue to lead the way in innovation with the development and production of Corning® Epic® Technology for label-free detection, the HYPERFlask® Cell Culture Vessel for increased cell yields, novel surfaces such as Ultra-Low Attachment and the Corning® CellBIND® Surfaces for enhanced cell growth and assay performance, and our range of Axygen Maxymum Recovery® Tips and PCR products with ultra smooth surfaces.
There are no question found.