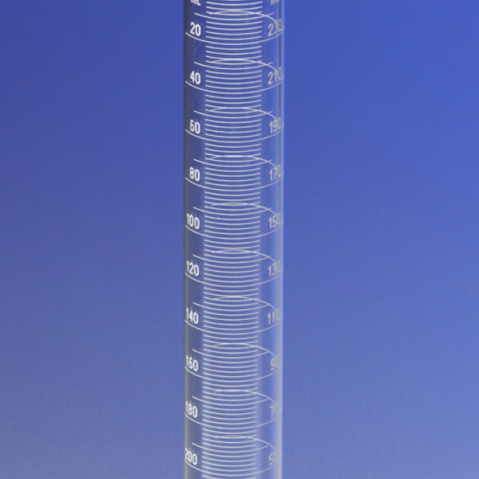 PYREX® Double Metric Scale, 2L Class A Graduated Cylinder, TD
9
people are viewing this right now
Description
These 2L PYREX® Class A graduated cylinders are calibrated (TD) in accordance with ASTM E-1272 and ASTM E-542. The double scale, numbered both up and down, is in durable white enamel. Cylinders are supplied with shock absorbing polyethylene bumper guards. For replacement bumper guards, see No. 3066.
The PYREX® Double Metric Scale, 2L Class A Graduated Cylinder, TD is a laboratory glassware item used for precise volumetric measurements of liquids. The cylinder has a total capacity of 2 liters and is made of high-quality borosilicate glass, which provides excellent chemical and thermal resistance, making it suitable for a wide range of applications.
The graduated cylinder has a double metric scale, which allows for easy and accurate reading of the liquid volume. The graduations are printed in white enamel, which provides excellent visibility and durability, ensuring the graduations remain visible even after repeated use and cleaning.
1 / Cs
There are no question found.