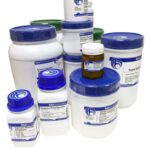 Sucrose, Ultra Pure Grade, 500g
20
people are viewing this right now
Available on backorder
Description
Crystalline, >99%
Synonym(s): D-(+)-Sucrose, β-D-Fructofuranosyl-α-D-glucopyranoside; Sugar; D(+)-Saccharose
Molecular Formula: C12H22O11
CAS Number: 57-50-1
EC Number: 200-334-9
Molecular Weight: 342.3
Sucrose is a disaccharide related to Glucose and Fructose. It is most commonly used in biotechnology as a carbohydrate source in plant tissue culture media. Sucrose has been observed to significantly improve root and shoot growth.
Ultra Pure Grade Sucrose is DNase and RNase free. It is a popular additive to plant tissue culture media such as Murashige and Skoog (MS) and Schenk and Hildebrandt. For best results, supplement Sucrose at 5-30 g/L in both plant and microbiological media.
Shelf life
Storage Temperature
ECCN #
European Com.#
Related Products
Hazmat Ship
Purity
Appearance color
Appearance form
Molecular Formula
Molecular Weight
Density
Melting point
Solubility (@ RT)
H2O: 342 mg/mL at 20°C; 5 g/mL at 100°C
Methanol: 10 mg/mL
Moderately soluble in glycerol and pyridine
Slightly soluble in alcohol. Insoluble in chloroform and ether.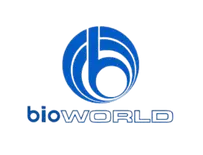 More Products
Bioworld
bioWORLD, is a division of GeneLinx International, Inc., USA established in 1993 with the mission to bring quality molecular tools, biological reagents and lab supplies for analytical labs, educational, and research institutions around the World. We specialize in products for the Life Sciences and Biotechnology industries with focus on bioAffinity reagents for protein purification and proteomics research. A large array of recombinant proteins and synthetic peptides are available. In addition, custom peptide synthesis and antibody production services are offered at a highly competitive prices.
There are no question found.