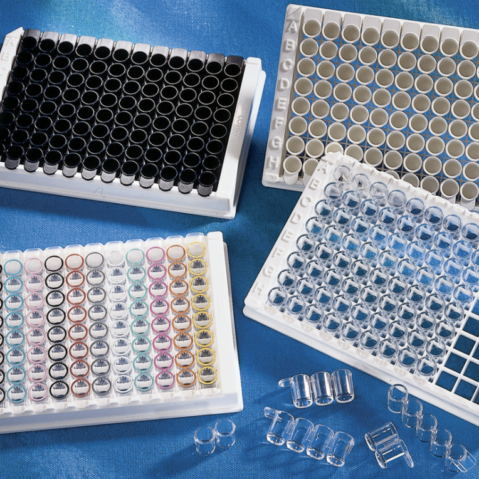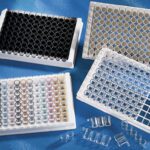 Corning® 96-well Clear Polystyrene High Bind Stripwell™ Strips, without Frame or Lid, Nonsterile
16
people are viewing this right now
Description
Corning® 96-well Clear Polystyrene High Bind Stripwell™ Strips, without Frame or Lid, Nonsterile are laboratory strips designed for use in a variety of applications, including ELISA, immunoassays, and protein binding assays.
Each strip contains 8 wells, for a total of 96 wells per strip, and is made from high-quality clear polystyrene material. The wells are designed with a high-binding surface that ensures maximum protein retention, making them ideal for applications that require high sensitivity and specificity.
Used in a variety of laboratory assays
Flat bottom strips are designed to easily break apart and may be used in an style strip holder that allows each individual well to be positioned back into the plate once broken
High binding surface binds medium (>10kD) and large biomolecules that possess ionic groups and/or hydrophobic regions. Binding capacity is approximately 400 to 500ng IgG/cm². Ideal for immunoassays
Recommended working volume of 75 to 200 µL
1X8 Strips fit only one way into the strip holder, eliminating the chance of misorientation
800 / Cs
Details
| | |
| --- | --- |
| Product Number |   2580 |
| Qty./Pk |   200 / Pk |
| Qty./Cs |   800 / Cs |
| Brand |   Corning® |
| Plate Format |   96-well Stripwell |
| Plate Feature |   8-well strips |
| Plate Color |   Clear |
| Well Bottom |   Flat |
| Well Volume |   360 µL |
| Recommended Working Volume |   75-200 µL |
| Surface Treatment |   High Bind |
| Sterile |   No |
| Lids Included |   No |
| Application |   Diagnostics |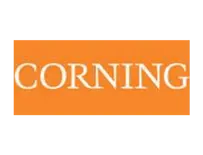 More Products
corning
Corning®, PYREX®, Costar®, Axygen®, Gosselin™ and Corning cellgro® brands make us a global leader in consumable glass and plastic laboratory tools for life science research. We continue to lead the way in innovation with the development and production of Corning® Epic® Technology for label-free detection, the HYPERFlask® Cell Culture Vessel for increased cell yields, novel surfaces such as Ultra-Low Attachment and the Corning® CellBIND® Surfaces for enhanced cell growth and assay performance, and our range of Axygen Maxymum Recovery® Tips and PCR products with ultra smooth surfaces.
There are no question found.