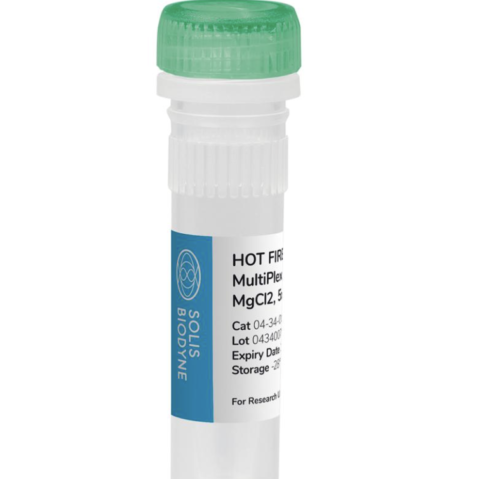 HOT FIREPol® MultiPlex Mix
14
people are viewing this right now
Available on backorder
Description
HOT FIREPol® MultiPlex Mix is a premixed ready-to-use solution containing all reagents required for hot-start multiplex PCR (except template, primers and water).
Generated PCR products are compatible with TA cloning procedures
Properties
Concentration: 5x
Hot-start: yes, initial activation in 12-15 min
Ready to load: no
Fidelity: 1 x Taq
Cloning Type: T/A cloning
Multiplexing: up to 18 targets (depending on amplicon length)
Amplicon Size: up to 5 kb
Mix Components
HOT FIREPol® DNA polymerase
5x Multiplex Buffer with 10 mM MgCl2 (1x PCR solution – 2 mM MgCl2)
dNTPs 
BSA
Compound that increases sample density (loading dyes not included)
analyze multiple targets per reaction
increased sensitivity and yield
prevents primer dimer formation
reaction set-up and shipment without dry ice
5 x 1ml | 1250 rxn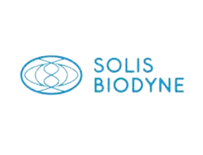 More Products
SOLIS BIODYNE
Solis BioDyne has been developing and producing life science reagents since 1995, having become one of the leading reagent suppliers in Europe today. High standards for production and service have made Solis BioDyne a trusted trademark worldwide. Solis BioDyne DNA polymerases, PCR Master Mixes, qPCR Mixes and reverse transcription reagents are used by a quickly growing number of customers across the globe, including top research institutes and biotech-companies. Solis BioDyne has partners in both private and state sectors, with cooperation projects ranging from OEM production to scientific research.
There are no question found.