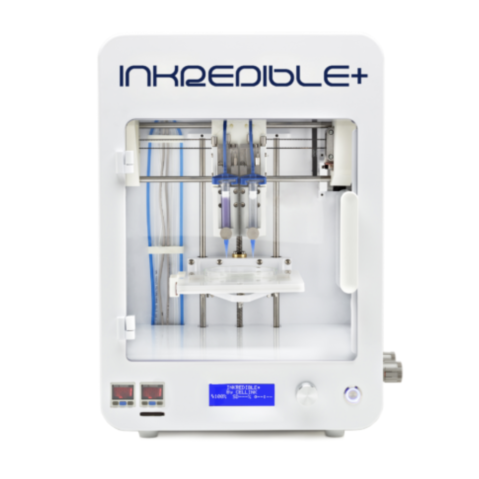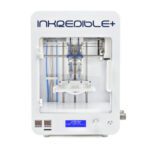 INKREDIBLE and INKREDIBLE+
23
people are viewing this right now
Available on backorder
Description
The INKREDIBLE and INKREDIBLE bioprinters bring streamlined efficiency to every lab – along with excellent technical support.
The INKREDIBLE bioprinter is a pneumatic-based extrusion bioprinter with dual printheads and a UV LED curing system. It's a cost-effective unit that enables innovators to enter the 3D bioprinting field and print living tissues at ease.
Robust and reliable, the INKREDIBLE is one of the best benchtop bioprinters on the market. Thanks to our patented Clean Chamber Technology, the INKREDIBLE can be used directly on your lab bench. Its HEPA-filtered positive air pressure ensures that your projects stay sterile. The INKREDIBLE has a cartridge-heating system to enable more projects than ever before. Its features make it the state-of-the-art solution for bioprinting tissues and tissue models.
Both the INKREDIBLE and INKREDIBLE have LCD controllers to act as standalone units – they can also be operated through a computer using our accompanying software.
Your 3D design files are translated into coordinates and instructions for the bioprinter, defining its path. The bioprinter extrudes the bioink or cell-laden hydrogel layer-by-layer until the construct is built. The construct is crosslinked using the UV LED curing system or an ionic solution, depending on the bioink's crosslinking needs.
There are no question found.