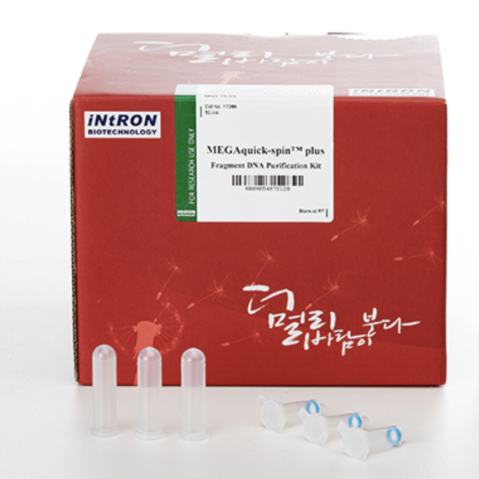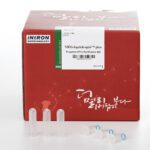 MEGAquick-spin™ Plus Total Fragment DNA Purification Kit
29
people are viewing this right now
Available on backorder
Description
Description
Product available for performing 65 bp ~ 10 Kb size of DNA extraction and clean up from PCR product and agarose gel
• Recovery of DNA is very high
– PCR clean up : 90 ~ 95%
– Gel extraction : 70 ~ 85%
• Experiment is very simple and quick
• Available for downstream applications such as sequencing and restriction enzyme digestion
MEGAquick-spinTM Plus Total Fragment DNA Purification Kit is used for performing separation/purification of Fragment DNA from PCR product, agarose gel DNA and DNA Clean-up. 65 bp to 100Kb size of DNA can be separated/purified. Furthermore, DNA is purified effectively while removing almost all primer dimer in PCR product. Also, high yield of DNA can be obtained by performing lysis for agarose gel with various concentration. Downstream applications such as DNA sequencing, cloning, labeling, restriction enzyme digestion can be conducted by using high yield of purified DNA.
200 col.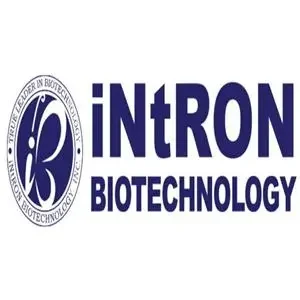 More Products
Intron Biological
iNtRON Bio has been focusing on the R&D investment since its foundation and accelerates development speed after the IPO in KOSDAQ. We are aiming for the 'global R&D company' and promoting the value of the company focused on the BIO New Drug by developing various 'First-in-Class' bio-drugs and conducting clinical studies in phases. LiliF® is a specialized trademark of DR(Diagnosis) biz part of iNtRON Bio. Also, we are developing diagnostic kits for various diseases. We are aiming for the global R&D company and promoting the value of the company focused on the Diagnostics, Resources and Molecular reagents. iNtRON's production system is certified by ISO9001:14000, ISO13485:GMP System and effectively supports product quality and manufacturing consistency.
There are no question found.