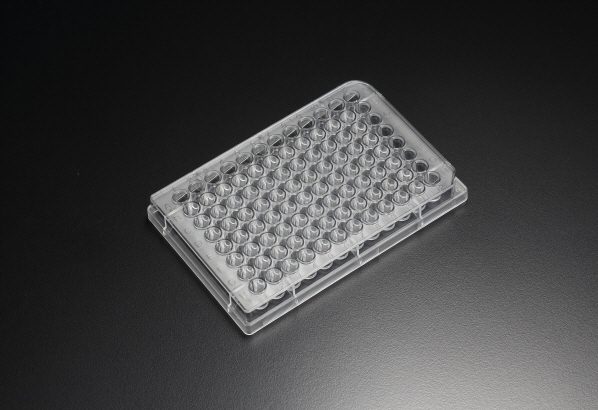 SPL UVMax™, PS/Film, 96 well, 85.4×127.6mm, Flat Bottom
10
people are viewing this right now
Description
UVMax™
SPL UVMax™ is a specialized plate intended for use in lower wavelength. The maximal transmittance is achieved between 260 and 280 nm, ideal for DNA and protein quantification. The plate with low background will enable users to acquire more accurate experimental data.

Unlike conventional laboratory cuvettes, SPL UVMax™ Plate (96well) allows for high throughput screening process and eliminates the need for expensive and fragile quartz/glass-type plates.

The SPL UVMax™ PS/Film 96-well microplate is a plasticware used for quantitative or qualitative detection of biological or chemical substances. It is suitable for a range of applications, including ELISA (enzyme-linked immunosorbent assay), protein binding, and DNA/RNA quantification.
This microplate has a total of 96 wells and is made of polystyrene and film. The polystyrene base provides a rigid and durable structure, while the film top is optically clear and has a high level of transparency, which allows for easy visualization and measurement of samples. The film top also enhances sensitivity and reduces background noise, which is particularly important in fluorescent and luminescent assays.
The microplate has a flat bottom design, which ensures even distribution of samples and reagents, as well as uniform light transmission for accurate measurements. The plate dimensions are 85.4 x 127.6mm, which is compatible with most automated and manual microplate readers and washers.
One of the unique features of the SPL UVMax™ microplate is its UV-irradiated wells. This technology provides improved sensitivity and reduced background in fluorescence and luminescence assays by minimizing the risk of cross-contamination and non-specific binding. Additionally, the UV treatment ensures that the microplate is sterile and free from any DNA or RNA contamination.
▪ Plate type




▪ Developed for determining protein and/or nucleic acid concentrations

▪ Certified for low background and consistent performance at 260 and 280 nm

▪ Flat type bottom




▪ Uniform surface homogeneity




▪ Lid not included




▪ Alphanumeric labelling




 
Detail
| Cat.No. | Material (Plate/Bottom) | Well Type | Bottom Type | External Dimension (mm) | Bottom Surface Area (cm²) | Total Vol. (ml) | Packaging |
| --- | --- | --- | --- | --- | --- | --- | --- |
| 33096 | PS/Film | 96 well | Flat | 85.40 x 127.60 x 14.40 | 0.33 | 0.30 | 10 / 40 |
| | | | | | | | |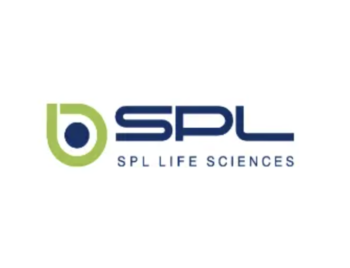 More Products
SPL Life Sciences
SPL Life Sciences pursues to be the world's best through human-centered management and leading the changes ahead. We aim to be a global company that strives for the better life of the humanity, by conducting our core values, achievement of the highest product quality standard, transparent corporate management, and social contributions.
There are no question found.