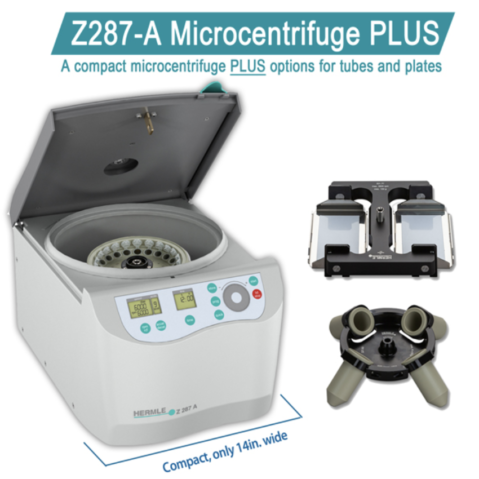 Z287-A Microcentrifuge PLUS
14
people are viewing this right now
Available on backorder
Description
Z287-A Microcentrifuge PLUS
Multipurpose, 11 available rotor options
Up to 14,000 rpm and 16,058 xg
Swing out rotor options for tubes and plates
Indicator Light, easily view cycle status
Unique EZ-Scroll™ touch pad
Specifications
Speed Range
:
200 to 14,000 rpm
Max. RCF
:
16,058 xg
Max. Capacity
:
6 x 50ml
Dimensions
:
14 x 17 x 10 in.
35 x 43 x 26 cm.
Timer
:
up to 99 hr, 59min and continuous
Weight
:
39lbs (18kg)
The Z287-A exceeds the limitations set forth by traditional microcentrifuges which are restricted solely to fixed angle rotors for microtubes. Instead, this compact, next generation model features an expansive line of swing out and fixed angle rotors options that accept microplates and test-tubes up to 50ml. We've designed this centrifuge to be our most compact and economical. A true workhorse for any lab requiring a centrifuge that can accommodate many fields of research.
Along with a broad range of available rotor options, the Z287-A introduces a convenient status indicator. Users can easily view the current state of the centrifuge from across the room. The LED illuminates to signify if the rotor is spinning, the run is completed or the centrifuge is idle in standby mode.
Advanced microprocessor controls allow for instant rotor identification, which automatically converts the rotational speed to the relevant g-force (rcf), preventing the user from setting a speed above the capabilities of the installed rotor. In addition to retrieving saved programs, the EZ-Scroll touch wheel front panel can adjust accel/decel rates, and change the end of run alarm tone. Additionally this feature prevents debris buildup, leakage, and can be operated with gloves on. The Z287-A is a truly powerful and versatile centrifuge perfect for any research laboratory.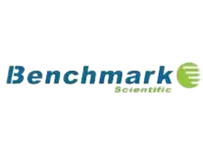 More Products
Benchmark Scientific
Headquartered in Sayerville, NJ, Benchmark Scientific is a well-known provider of high quality and economical lab equipment ranging from benchtop centrifuges, incubators, thermal cyclers, autoclaves, vortex mixers, and homogenizers to name a few. With innovative solutions engineered to boost not just lab efficiency and safety but also results, Benchmark Scientific makes way for improved productivity of various life science research centers, molecular laboratories, clinical facilities, and universities.
More Products
Hermle
More than 60 years experience
Hermle is specialized in the development and manufacturing of laboratory centrifuges. The Germany based company is one of the key players in centrifugation worldwide, and certified ISO 9001 and ISO 13485 for IVD-products. Centrifuges from Hermle have been used in laboratories for more than 60 years in countries all over the world.
There are no question found.