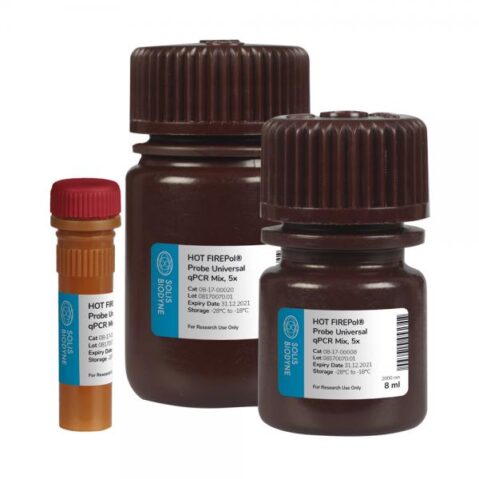 5x HOT FIREPol® Probe Universal qPCR Mix 8 ml | 2000 rxn
24
people are viewing this right now
Description
High performing probe-based qPCR Mix for AT-rich, regular and GC-rich templates
Precisely-optimized real time qPCR master mix for probe-based assays. This master mix has been developed for TaqMan® probes but is also suitable for other hydrolysis probe types.
suitable for singleplex and duplex assays
high specificity and sensitivity
one qPCR mix for all cyclers (except capillary)
superior results with templates with up to 75% GC content
contains dUTP to prevent cross-contamination when used with UNG
Benchtop stability for 48 hours for preassambled reactions
8 ml | 2000 rxn
There are no question found.