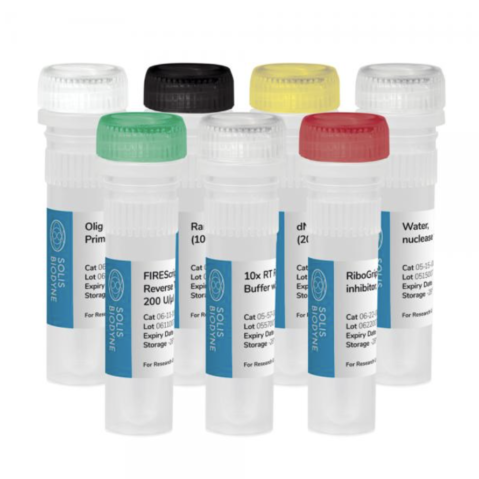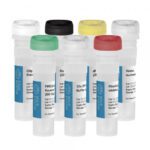 FIREScript® RT cDNA synthesis KIT 50 rxn | 50 x 20 μl rxn
18
people are viewing this right now
Description
Flexible cDNA synthesis kit with fast and robust FIREScript® Reverse Transcriptase
Genetically modified MMLV-based reverse transcriptase with increased
thermostability and improved performance at elevated temperatures
high specificity and yield
wide reaction temperature from 37°C to 60°C
fast 15 min reaction time
a flexible 7-vial kit with all reaction components
RNase inhibitor and water included
reaction set-up and shipment without ice
Description
FIREScript® Reverse Transcriptase (RT) is a genetically engineered MMLV (Moloney Murine Leukemia Virus) based Reverse Transcriptase.
This is an RNA‐directed DNA polymerase that can synthesize a complementary DNA strand from ssRNA or ssDNA and is active over a broad range of reaction temperatures from 37°C to 60°C.
FIREScript® RT is a robust enzyme for RNA detection and has enhanced stability at room temperature with no activity loss for up to 1 month. This RT contains a functional RNase H domain which can increase the sensitivity of RT‐qPCR (quantitative reverse transcription PCR).
Applications
First-strand cDNA synthesis
RT-PCR
RT-qPCR
Reagents
FIREScript® Reverse Transcriptase (200 U/μl)
RiboGrip RNase inhibitor (40 U/μl)
10x RT Reaction Buffer with DTT (500 mM Tris-HCl pH 8.3, 500 mM KCl, 30 mM MgCl2, 100 mM DTT)
Oligo (dT) Primer (100 μM)
Random Primers (100 μM)
dNTP MIX (20 mM of each)
Water, nuclease free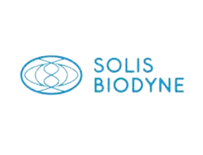 More Products
SOLIS BIODYNE
Solis BioDyne has been developing and producing life science reagents since 1995, having become one of the leading reagent suppliers in Europe today. High standards for production and service have made Solis BioDyne a trusted trademark worldwide. Solis BioDyne DNA polymerases, PCR Master Mixes, qPCR Mixes and reverse transcription reagents are used by a quickly growing number of customers across the globe, including top research institutes and biotech-companies. Solis BioDyne has partners in both private and state sectors, with cooperation projects ranging from OEM production to scientific research.
There are no question found.