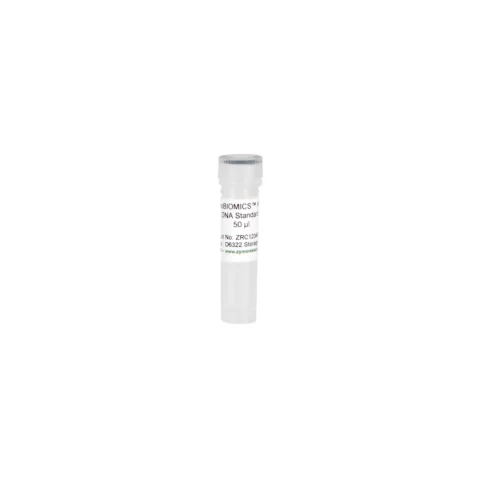 ZymoBIOMICS HMW DNA Standard
22
people are viewing this right now
Available on backorder
Description
HIGHLIGHTS
---
Long-Read Sequencing Ready: Ideal to benchmark 3rd generation sequencing and metagenomic measurements (e.g. Oxford Nanopore & PacBio).
High Molecular Weight: DNA standard is >50 kb in size.
Accurate Composition: Composition is cross-validated with multiple types of measurements.
DESCRIPTION
---
ZymoBIOMICS HMW DNA Standard is a mixture of high molecular weight genomic DNA isolated from pure cultures of seven bacterial and one fungal strains. It has an accurately defined composition, negligible impurities (<0.01%) and contains genomes of a wide range of GC content (15%-85%). This can be used to assess and benchmark the performance of long read/3rd generation sequencing for microbiomics and metagenomics analysis and can also be used as a routine quality control. Theoretical Composition Based on Genomic DNA: Pseudomonas aeruginosa – 14%, Escherichia coli – 14%, Salmonella enterica – 14%, Enterococcus faecalis – 14%, Staphylococcus aureus – 14%, Listeria monocytogenes – 14%, Bacillus subtilis – 14%, Saccharomyces cerevisiae – 2%.
There are no question found.